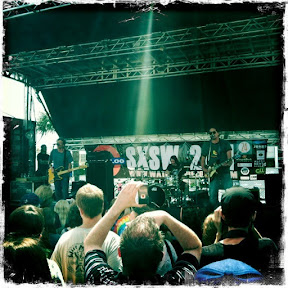 The Meat Puppets at Waterloo Records.
The Meat Puppets haven't lost any of their fire. In fact, I think their last record and their upcoming one, "Lollipop," are their best yet.
The Kirkwood brothers put on a pretty wild set. Curt Kirkwood can really shred, and he made a point to do a lot of that.
The band also played both of the songs that were made famous when they appeared with Nirvana on "Unplugged" and Kurt Cobain sang their two songs: "Lake of Fire" and "Plateau."
Watch a video of "Plateau" below: